Flap Reconstruction Restores a More Natural Contour
Many women who have a mastectomy choose breast reconstruction to help them feel more comfortable with their appearance. Depending on your desired outcome, Dr. Kenneth Smart, MD may recommend flap reconstruction at Plastic Surgery & MedSpa in Frisco, TX. An advanced reconstructive technique, flap surgery uses the patient's own tissue to create breasts with a balanced appearance. During your evaluation, Dr. Smart will go over the different flap reconstruction options available to you, as well as recommend which method he feels would be best for your specific needs. Dr. Smart is a board certified plastic surgeon with extensive training in reconstructive surgery, enabling him to handle even very challenging cases and offer a superior level of patient care.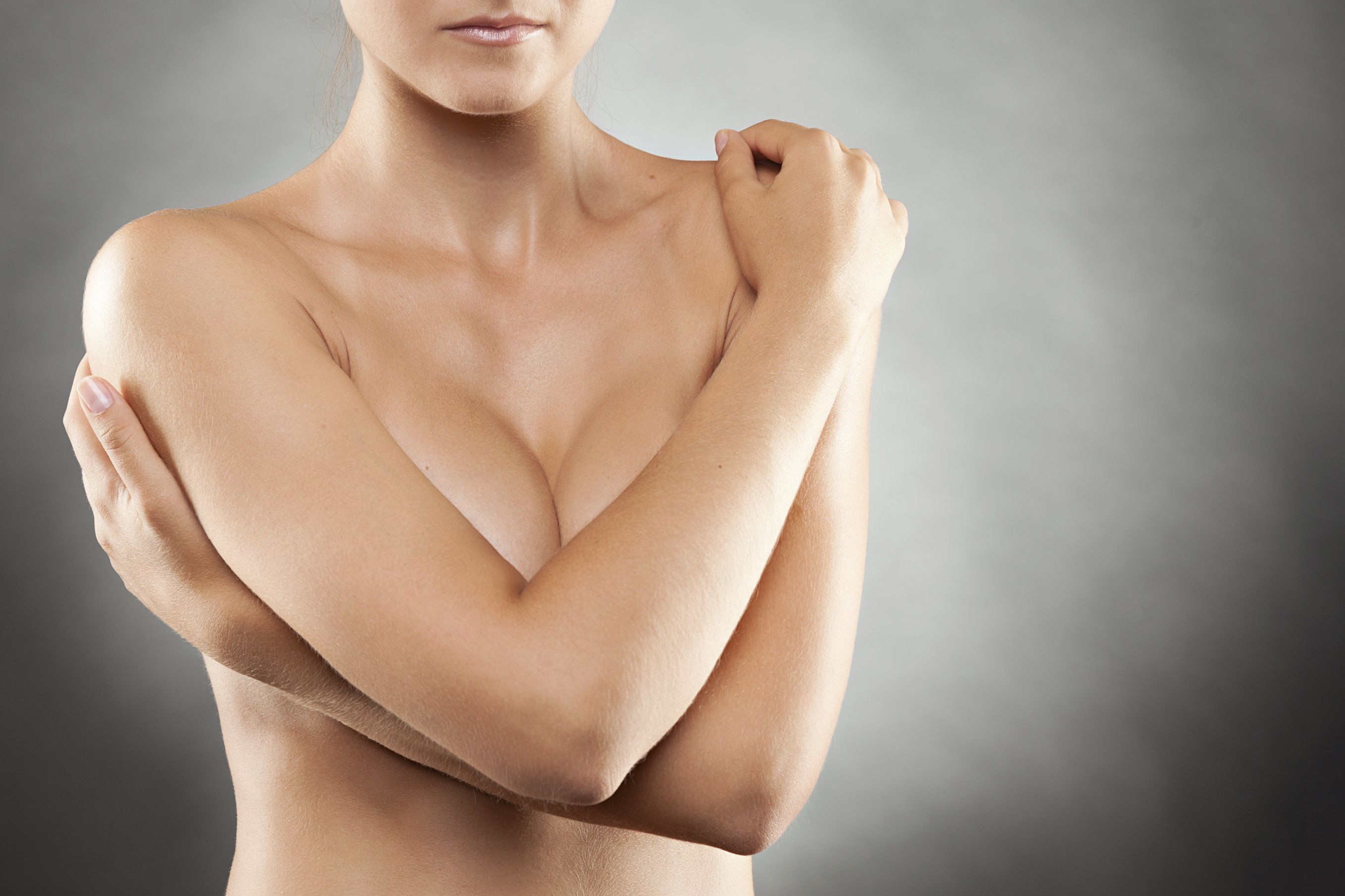 What is Flap Reconstruction?
Flap reconstruction is the most complex type of breast reconstruction surgery, but it allows a woman to have a breast that looks and feels natural. With flap reconstruction, Dr. Smart will transfer a section of muscle, skin, fat, and blood vessels from another area of your body, such as the abdomen, to construct a new breast. In some cases, you may also need an implant to achieve breast symmetry. Tissue for flap reconstruction may be taken from the abdomen, back, or buttocks. Flap procedures can be done one of two ways. The first is with a pedicle flap, which divides some blood vessels in the tissue but leaves other vessels intact. The second is a free flap, which completely disconnects the tissue from the blood vessels and reattaches to new blood vessels. This option takes longer to perform and requires a longer recovery time. The different kinds of flap reconstruction options are outlined below.
TRAM
This type of flap procedure removes muscle tissue from the transverse rectus abdominal muscle (TRAM). The TRAM option can be done as a pedicle or free flap. The pedicle TRAM flap uses the entire rectus muscle (one of four major abdominal muscle). The muscle-sparing free TRAM flap takes only a portion of the muscle, which can help preserve your abdominal strength after surgery. A TRAM flap procedure may not be an option for obese patients.
Flap reconstruction is the most complex type of breast reconstruction surgery, but it allows a woman to have a breast that looks and feels natural.
DIEP
The deep inferior epigastric perforator (DIEP) flap is a newer procedure, similar to the muscle-sparing free TRAM flap, but with DIEP, only skin and fat are used. The DIEP flap allows you to retain more abdominal muscle and strength. If a DIEP flap cannot be performed due to anatomical reasons, Dr. Smart may recommend a muscle-sparing free TRAM flap.
Latissimus
This flap procedure takes skin, fat, and muscle from the upper back. The amount of skin and tissue is less than what is used for a TRAM flap, which makes it ideal for reconstructing small to medium-sized breasts or to create a pocket for an implant. You may experience some muscle weakness in your upper back, shoulder, or arm.
Gluteal
This is a free flap procedure that takes tissue from the buttocks. A gluteal flap is a good option for women who want tissue reconstruction but don't have enough tissue in the upper back or abdomen.
TUG
The transverse upper gracilis (TUG) flap is a newer option that uses fatty tissue and muscle from the bottom of the buttocks up to the inner thigh. TUG flap, available through Dr. Smart, is an option for women with fuller thighs that touch and small to medium-sized breasts.
Risks and Complications of Flap Procedures
Adequate blood supply is crucial to the survival of the transplanted tissue in flap reconstruction. If you smoke, or if you have other medical conditions such as diabetes, vascular disease, or a connective tissue disorder, Dr. Smart may not be able to perform a pedicle flap procedure. Flap reconstruction is a more extensive surgery than a mastectomy or implant reconstruction. Flap procedures take longer to heal due to the larger incisions, therefore requiring a longer hospital stay and longer recovery period.
Candidates for Flap Reconstruction
Flap reconstruction may not be right for everyone. Your overall health, body type, and natural breast size may affect your breast reconstruction options. Some women may be better candidates for breast reconstruction with implants. Dr. Smart can go over all of your options with you in detail and help you choose the procedure that is right for you.
Schedule Your Consultation
Dr. Smart understands the importance of breast reconstruction for each of his patients and can answer any questions to help you make an informed decision. To learn more about flap reconstruction, please contact our office today.