Thigh Lift Techniques Remove Excess Skin to Improve Leg Shape
A thigh lift is a cosmetic procedure that can greatly enhance the shape of your legs. Different thigh lift techniques can address different problem areas of the thigh. In Frisco, TX, Dr. Kenneth Smart, MD, can provide a consultation to discuss the various thigh lift techniques and recommend a method based on your goals. If you have stubborn fat on your inner thighs that hasn't responded to diet and exercise, or if you have excess skin on your thighs following extreme weight loss, you may be a good candidate for a thigh lift.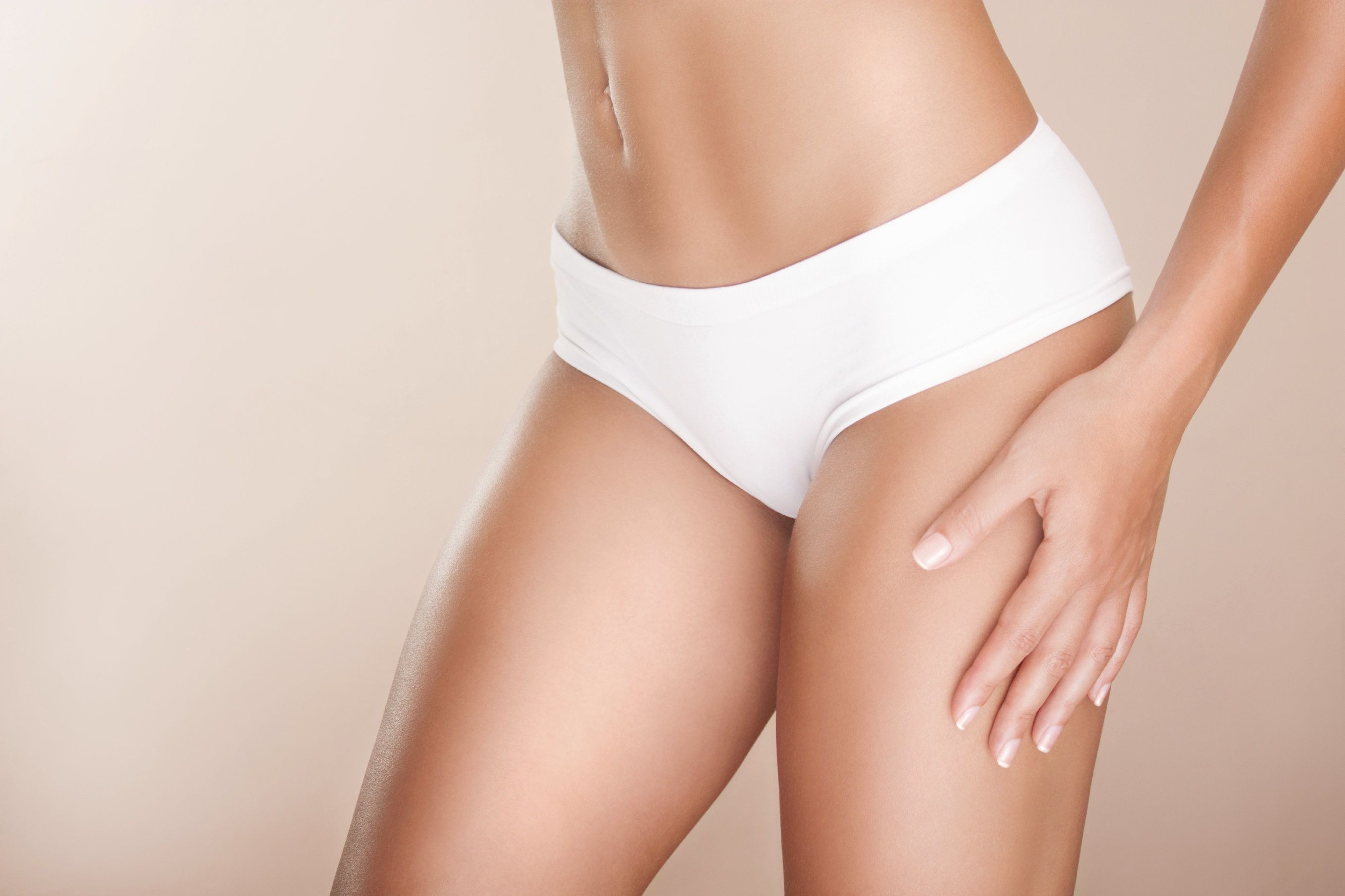 Customized Techniques
There are four main thigh lift techniques. Each removes excess skin, tissue, and fat, but they differ in the size and shape of the incision. Dr. Smart will evaluate you during your consultation to determine which technique is right for you. He may also may make modifications to customize the procedure to your individual shape and desired results. The more skin, tissue, and fat a patient needs removed, the longer and more complex the incisions will be regardless of which technique is used. Although there are possible risks, such as scarring or infection, there are many benefits after a thigh lift procedure. You will have more clothing options and decreased skin irritation and risk of infection due to chafing. You will also have a small amount of weight loss from removal of excess skin, and are likely to be more comfortable in your daily activities and exercise routines. Many patients also experienced an enhanced self-image that can improve overall quality of life.
Inner Thigh Lift
This technique targets the inner thighs and is a good option for patients who struggle to eliminate excess fat from this area through diet and exercise.It can also address sagging skin due to aging or weight loss. The inner thigh technique places an incision where the thigh and pubic area meet, which allows Dr. Smart to access and remove underlying tissues. He will remove a portion of skin and tighten the remaining skin to improve your leg contours. The location of this incision ensures it is discreet and can be hidden by underwear or a swimsuit.
There are four different thigh lift techniques to remove excess skin, tissue, and fat that vary in size and shape of the incision. Dr. Smart will evaluate you during your consultation to determine which technique is right for you.
Mini Thigh Lift
This technique is slightly different from the inner thigh lift and is an option for patients with sagging tissue only in the upper third of the leg. The mini thigh lift technique requires a short incision in the groin area. Although this option offers less dramatic results than others, it provides the patient with minimal scarring and a quicker recovery period.
Bilateral Thigh Lift
Also known as an outer thigh lift, this technique tightens and firms the skin on the front and outer area of the leg. The incision forms a "V" shape at the top of the leg where the bottom edge of underwear or a swimsuit bottom would sit. Depending on the patient's needs, the incision may wrap around to the hip or buttocks. Dr. Smart will remove excess skin and then pull the remaining skin up and reattach it so it is smooth. This technique is great for patients with excess skin due to extreme weight loss because it can remove larger amounts of skin and tissue than other techniques. It can also lift and improve the shape of the buttocks.
Medial Thigh Lift
This technique reduces excess skin and fat in the upper portion of the inner thighs. It is a good option for patients who are dissatisfied with the shape of their legs or to remove excess skin after weight loss. The incision is placed in the groin, similar to the inner thigh lift, and extends to the back crease of the buttock and sometimes to the hip region. This technique may also include vertical incisions that extend down the legs from the groin to allow greater access to underlying tissue. Dr. Smart can the lift the skin and remove excess fat to improve the shape of legs and tighten the thighs.
Thigh Lift Candidates
A thigh lift is a good option for patients with unwanted skin or soft tissue along the thighs. Although some fat may be removed during the procedure, a thigh lift is not intended for fat removal. If you have reached your weight loss goals and are maintaining your target weight, you may be a good candidate for a thigh lift. It is important to have reached and maintain your target weight prior to thigh lift surgery. Further weight loss or weight gain after the procedure can cause tissue to sag again. Dr. Smart can help you determine your target weight for this procedure during your consultation. He will evaluate your candidacy by examining your body, evaluating your medical history, and discussing your overall goals.
Contact Us
Schedule a consultation with Dr. Smart today to discuss your options for a thigh lift.